How to START a Small Investment Business?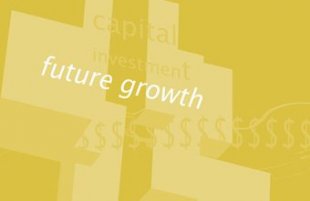 Start your own investment company properly so you can start attracting clients.
future growth image by feisty from Fotolia.com
If you have been working as a financial adviser for a company and are now ready to break out on your own, you may be looking to start your own investment company. This business provides services to help clients create personal financial plans. To implement these plans, you work with clients to invest their money in stocks, bonds, mutual funds, life insurance and other assets to help them meet their financial goals.
1. Name the investment company. Choose a name for your business that conveys to potential clients that you can help them with their investment and financial planning needs. For example, you may choose a name such as "Miami Investment Advisers" or something similar. Conduct an online search to see if another company is already using the name you are thinking of, and check with the secretary of state for your state to see if a business has registered the name already.
2. Write a business plan that includes a complete marketing plan. Decide which types of clients you plan to target: business owners, high net worth individuals, middle- income households or some other target group. Discuss the goals and objectives for your business, including short- and long-term goals. Write out detailed marketing strategies on how you intend to reach your target audience and convince people to become your clients.
3. Incorporate the investment firm. Contact the office of the secretary of state for the state where you are opening the business and obtain the application you need.
4. Write the articles of incorporation for the investment company and submit it along with the incorporation paperwork to the secretary of state. Pay the fee for incorporation, which varies by the state but is included on the instructions the secretary of state provides to you.
5. Register with the Securities and Exchange Commission. Investment companies are required to register with the SEC.
6. Register with the Investment Advisor Registration Depository, an electronic filing system for investment advisers. Every investment firm is required to register on the federal level with the SEC and must also file on the state level with a self-regulatory organization (SRO), a private entity that operates in a government-regulated industry and oversees its users or members. The Financial Industry Regulatory Authority offers state registration through its FINRA Entitlement Program. You can submit your application online (see Resources).
7. Obtain marketing and information packets from the funds and investment companies you will be representing to clients. Contact the different funds and companies you will be recommending to clients to request marketing materials and information packages, to register as a representative for their products and to obtain any applications or forms you need to complete for clients.
8. Create marketing material to promote your own business. Create a brochure, website, business cards, advertisements and other marketing materials you need to promote your business and reach potential clients. One way investment companies often reach potential groups is to place a fish bowl at a local restaurant. Visitors to the location can drop their business card in the bowl for a chance to win a free meal. You pay for the meal, and the group of people come to the restaurant. Then you can give a quick 20-minute pitch on your services and try to get hired as an investment adviser.
Source: smallbusiness.chron.com